Posted on August 16th 2015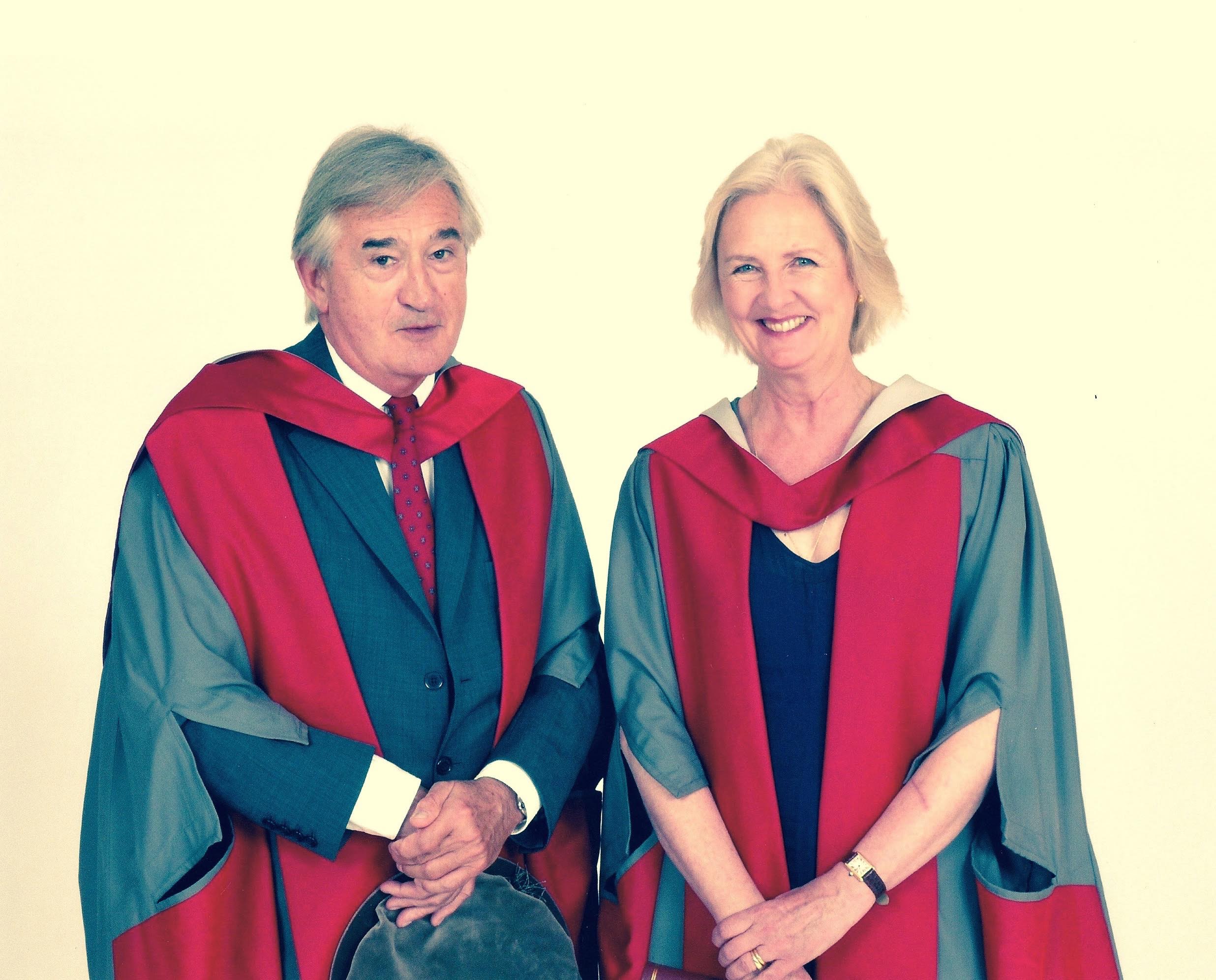 On 16 July this year, Antony and I were made Doctors of the University of York – a very happy day, and a very proud one too. In my speech to the congregation, I took the opportunity to pay tribute to my Oxford tutor Ann Wordsworth, who died two years ago.
'This is such an honour. I would like to thank Dr Helen Smith for her very kind introduction, and also the Chancellor and everyone here at the University.  I feel over-joyed and overwhelmed, and not a little over-promoted, to be standing here – and if I'm here at all, it's thanks to all the people I've learnt from over the years; and there is one in particular who I'd like to salute today.
I graduated in 1975, forty years ago; but I will never forget my first tutorial, with a very brilliant woman called Ann Wordsworth.  All tutorials were one-to-one at Oxford then, and as I read out my essay I noticed that Dr Wordsworth was shrinking into her chair, with one hand over her eyes: listening to me was evidently giving her a severe migraine – but there nothing to do but plough on. When I finally ground to a halt she took her hand away from her head, looked me straight in the eyes and said 'That wasn't an essay – that was alphabet soup.'
It wasn't an encouraging start; but after a year with her I felt that my mind had been stretched like a piece of elastic and that my critical faculties had been honed to a razor sharpness. She wasn't easy to get on with,  and I think she found the day-to-day business of living difficult;  but she was one of the best teachers I have ever had, and after that initial devastating demolition, the foundations she laid are still in place: a little weather-worn, to be sure, but solid nontheless.
I expect that many of you who are graduating today are thinking about the people you have learnt from at this great univeristy, and you will have many others teachers in the course of what I hope will be long and productive lives. But you never forget the ones who pushed you to the limits: they are the ones to whom we owe the most.'